Back to Projects
MILES VO Ticketing
Delivering an
outstanding technical support

for a great student experience.

Our stakeholders can report any online education-related technical issues and ask for assistance using a centralized application.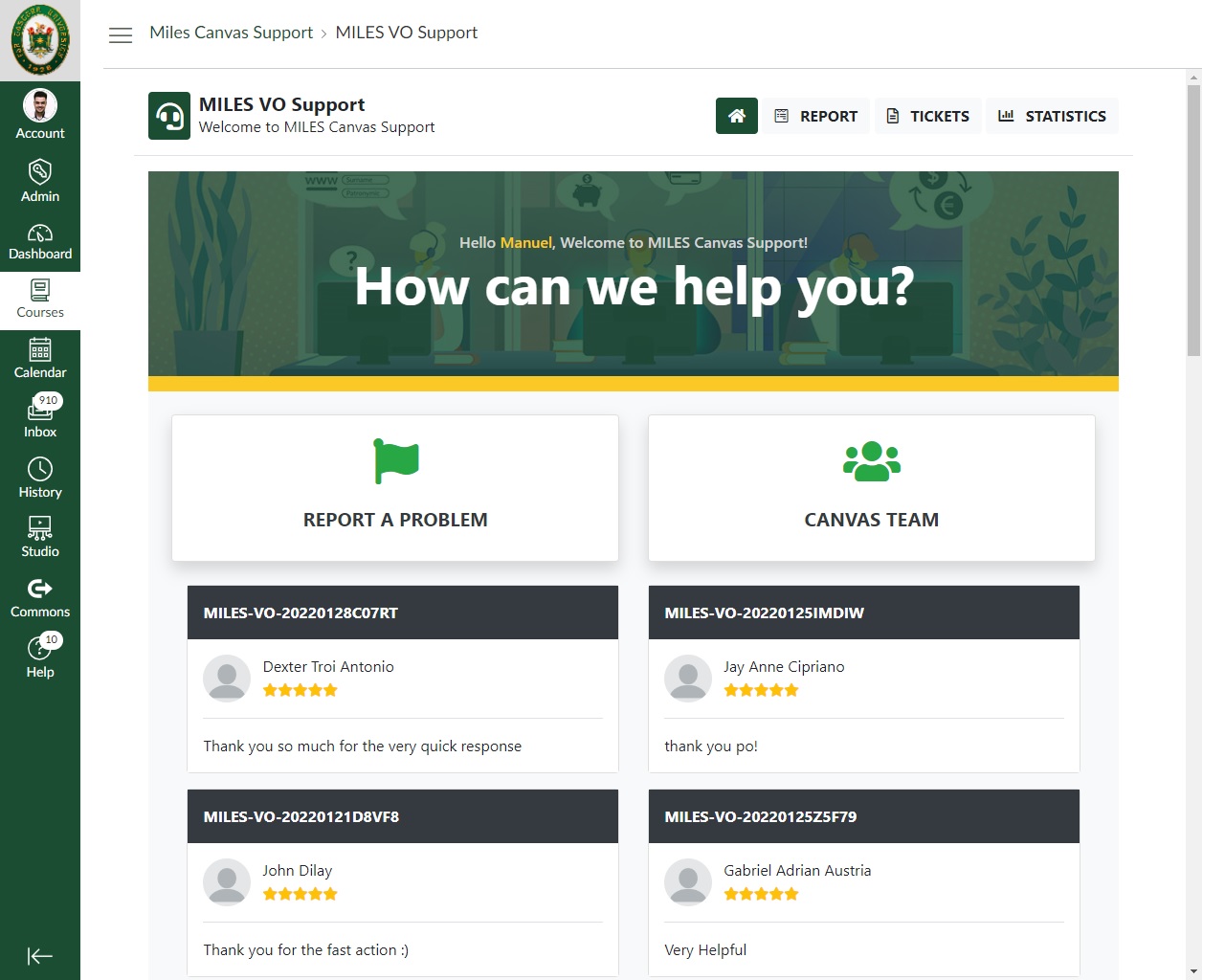 Project Title
MILES VO Ticketing
Project Team
Manuel B. Garcia
Completion Date
March 2021
Our stakeholders used to notify, inquire, or ask for assistance in technical support via email. The Canvas team struggled in tracking and responding to each query.