Back to Projects

MILES LCAR
Monitoring asynchronous attendance to help
ensure academic success

.

Teachers can plan interventions because they can easily identify students who stopped accessing their Canvas classrooms.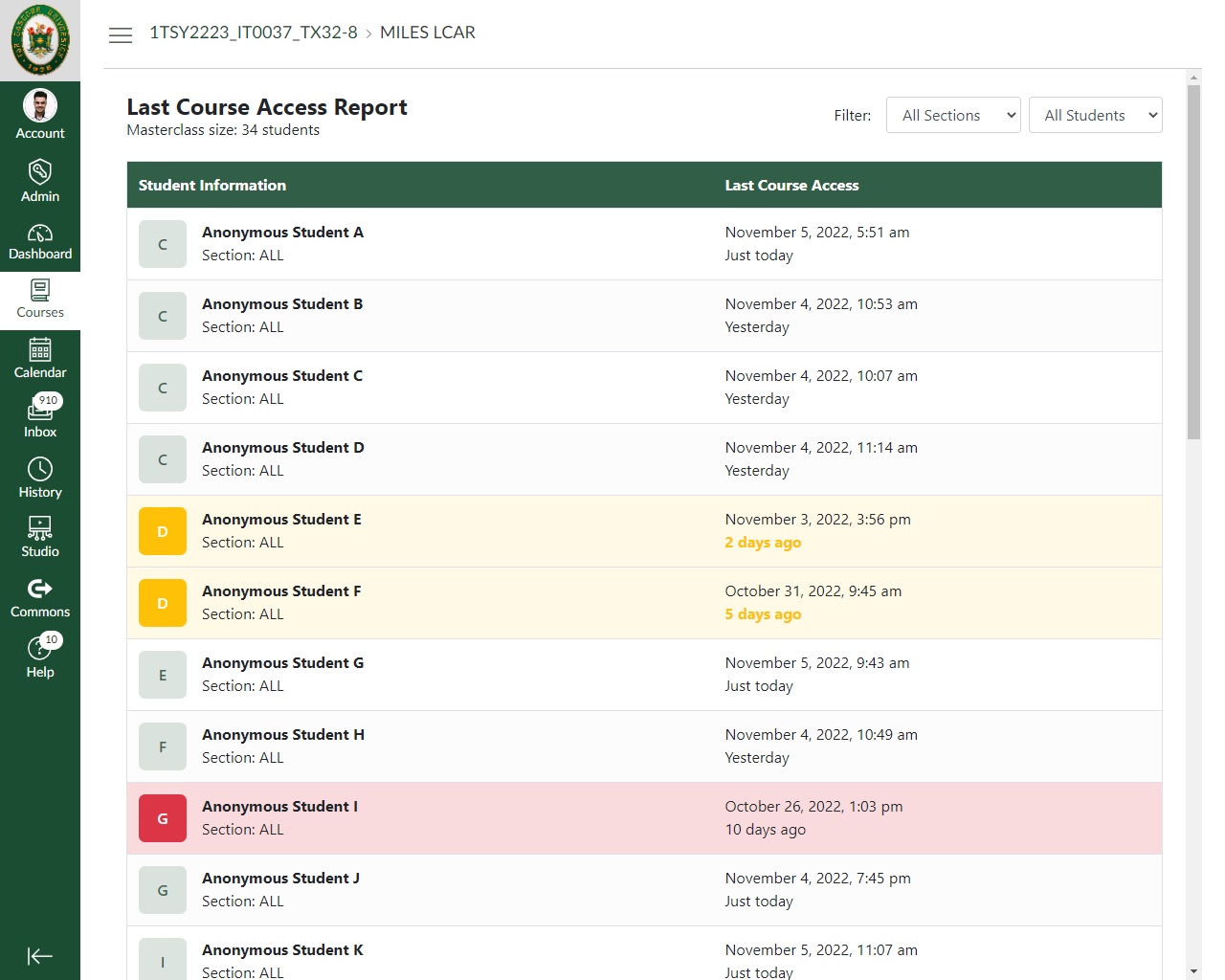 Project Team
Manuel B. Garcia
Completion Date
October 2021
In face-to-face classes, teachers have the opportunity to actively monitor the attendance of students. Monitoring of class attendance is essential for many reasons.
Regular attendance not only contributes to students' educational progress, but it also affects their personal and emotional development. While attendance can still be checked and monitored in online learning platforms for synchronous classes, it is not possible with an asynchronous access.
Consequently, MILES Last Course Access Report (LCAR) was devised to allow teachers to monitor students' access to Canvas classrooms in a course level. Through this custom application, teachers can be informed when to formulate interventions for students who have stopped accessing their Canvas classrooms. Because MILES LCAR generates a report for each course, it is likewise possible to pinpoint which specific courses are being neglected by students.